What's New
American Subcontractors Association Colorado
COVID - 19 Resources
ASAC continues to monitor and support member investors and the construction industry through in-house resources, partnerships, industry needs and updates to include: Information, Updates, and Resources. 
INFORMATION & RESOURCES
Families First Coronavirus Response Act _March302020
Colorado Secretary of State's Office Enacts Remote Notarization Emergency Rules 
Spanish CISC COVID-19 Exposure Prevention Preparedness and Response Plan
FFCRA-Poster-Spanish
FFCRA Poster COVID 19
Options for Workforce Reduction during COVID 19 
Building In A Pandemic Coronavirus Presentation
CISC COVID-19 Exposure Prevention Preparedness and Response Plan_
The U.S. Department of Labor (DOL) issued their first round of guidance Wednesday, March 25, 2020 on the new paid leave provisions enacted under the Families First Coronavirus Response Act (FFCRA). Employer Leave Requirements
Employee Leave Rights
FFCRA Leave FAQ's
SAMPLE Loan Deferment Request Letter
SAMPLE Rent Abatement Request Letter
Shutdown Letter Templates
Risk Management Guide, Responding to the Coronavirus | Compliments of ASAC Partner CCIG
COVID19 Documentation Best Practices | Compliments of ASAC Partner Holmes Murphy & Associates
OSHA Guidance on Preparing Workplaces for COVID 19  
ASA_COVID_19_Resource_Guide 
ASA COVID 19 Employer Guide - Things to Consider
COVID 19 Language for Subcontractors to Explore Legal Issues
WEBINAR: Practical Considerations for Dealing with COVID - 19  
ASA COVID - 19 Gubernatorial Statement Keeping Construction an Essential Service  
Colorado Department of Health and Environment Public Health Order  
Coronavirus and Force Majeure, What Does Construction Law Say?
UPDATES
3/25/2020 |DoingMyPartCO Medical Supplies Collection Points | Items needed: Eye protection & goggles, Face shields, Surgical masks, N95 masks, Sterile & non-sterile gloves, Disposable gowns, Biohazard bags
3/25/2020 |UPDATE | Boulder Stay a Home order announced 03/23/20 includes construction/skilled trades as an essential service.
3/25/2020 | UPDATE | Pitkin County (Aspen area) announced 03/24/20 includes residential and commercial construction exemptions until March 31, 2020
3/24/2020 UPDATE |CITY OF DENVER STAY AT HOME ORDER, effective, March 24, 2020, 5:00 p.m.  People in City & County of Denver to stay home except these essential infrastructures (see pg 6-9)
3/23/2020 UPDATE | Governor Polis lists construction as essential service
3/20/2020 UPDATE | IRS - Tax Deadline for Individual Returns Automatically Extended from April 15, 2020 to July 15, 2020
3/18/2020 UPDATE | President Signs HR 6201, Families First Coronavirus Response Act, ATTENTION EMPLOYERS
ASAC Law Summit, January 30, 2020 features Alternative  Dispute Resolution, Panel Discussion and "How To Not Lose Money, Preserving Your Claims."
Panelists:  Colin Baumchen | Woods  Aitken, James Belgum | Moye White and Kristen White | Fisher Phillips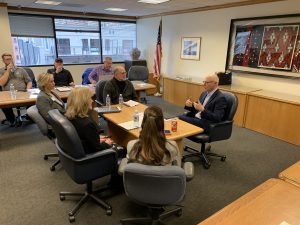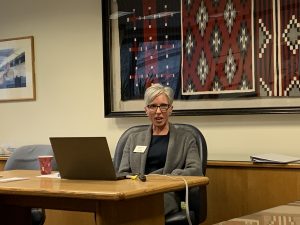 Mock Mediation                                 How To Not Lose Money
Judge Sandy Brook                        Danielle Maya, Cotney Construction Law
Melissa Ogburn, Attorney
Kate Strauss, Attorney
Bart McTaggart, Excel Environmental
Diane Hills, Diamond Excavating
ASAC Launches New Website making it easier for members to find member only resources and industry looking for subs and associates specializing in construction. The new website is mobile friendly and has a fresh look offering information and resources that support securing and supporting the profitability of subcontractors.  CLICK HERE,  ASAC Member Login Info & FAQ's
NEW!! ASAC Health & Safety,  Assessing Safety Knowledge | ASK Sheets for ASAC Members.  ASK Sheets target health and safety practices at home to ensure that members are given the resources to remain healthy and safety at home and on the job.  The ASK Sheets are for members only, but here is a sneak peak,  ASA ASK Sheet - Who is Safety Director at Your House
ASAC Announces Partnership with Valdez Public Affairs
CCIG Group Safety Program Helps Companies Lower Workers Compensation Costs
ASAC Board of Directors reinstates BPI as a Member Benefit
BPI Guidelines
"The purpose of the Interchange is to provide factual information to those seeking it about the payment and business practices of individuals and companies engaged inconstruction or construction related activities."