Donate to Support ASAC Legislative Advocacy
2022
April 13, 2022 | 4:00 - 7:00 p.m. 6th Annual Drive for the Stars Golf Tournament Drive for the Stars TopGolf Sponsor Flyer
2021
ASAC 2021 Legislative Session Review ASA National 2021 Government Relations Recap
Track HB21 1167 Passes Colorado Senate 4/30/2021 Passes Colorado House of Representatives 3/26/2021 HB21-1167 Private Construction Contract Payments Concerning retainage in construction contracts governing improvements to private real property. HB21-1167 Fact Sheet._042021
Drive for the Stars Golf Tournament a legislative fundraiser supporting Colorado's Construction Industry
SPONSORSHIP CCC TopGolf Sponsor Flyer Registration and Information
2020
RETAINAGE Fact Sheet PROTECT SMALL- & MEDIUM- SIZED BUSINESSES VIA CONSTRUCTION RETAINAGE CAPS
Guidelines WHAT TO KNOW ABOUT MEETING WITH YOUR LEGISLATOR
CCC ANNOUNCEMENT Private Construction Contract Payments Moving Forward 2021
Coalition Letter to President Trump on Essential Infrastructure ASAC Welcomes Valdez Public Affairs ASAC Announces Partnership with Valdez Public Affairs
ASAC 2019 Legislative Success
SB19 138 Becomes Law
Bond Requirements For Public Projects Using Private Financing ~
Concerning bonding requirements for contractors that are a party to certain public-private initiatives.
Signed Act 2019a_138_signed_P3
Public-Private Partnership Laws in the States 2018
ASAC Legislative Coalition Partners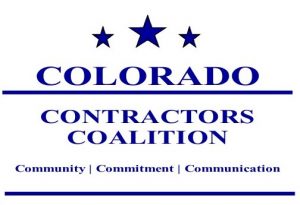 Colorado Contractors Coalition Founded in 2016 to influence state and local policy makers to support the improvement and betterment of the contractor business community. American Subcontractors Association Colorado Colorado Roofing Association National Utility Contractors Association Colorado Rocky Mountain Steel Construction Association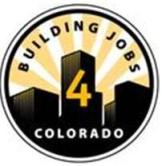 Building Jobs 4 Colorado Founded in late 2008 in an effort to build a coalition around payment reform and construction industry issues.
ASAC Advocacy | Colorado
VOTING IN COLORADO
HOUSE OF REPRESENTATIVES
SENATE