Mission Statement
Empower membership to comply with health & safety standards and best practices and assist in the successful creation of a supportive safety culture within their organizations
Vision Statement
To promote an enhanced safety culture within individuals and organizations that will foster  an elite standard for the Colorado construction industry as a whole.

ASAC Member Benefit, Certified Healthy Workplace, Put Your People First!
ASAC Member_Discount_HealthLinks, Get Started!
ASAC Members Receive 50% off of any Health Links membership plan, Ready to enroll?
Basic: $180/year - DISCOUNT $90/year | Plus: $325/year - DISCOUNT $180 year | Premium: $450/year - DISCOUNT $225/year
Visit us at healthlinkscertified.org
 Health Links Healthy Workplace Assessment and Report Card
Health Links™ is a mentoring program of public health professionals helping workplaces achieve Total Worker Health®.
Action Plan & Goal Definition
Virtual Advising Sessions
Step-by-Step Strategy & Progress Evaluation
Health Links Resource Center
______________________________________________________________________
ASAC ASK Sheet - Working At Home, Work Comp & OSHA
UPDATED COVID 19 Exposure Prevention Preparedness & Response Plan
ASAC ASK Sheet - Safety Leadership
ASAC ASK Sheet_ When to go Where
ASAC ASK Sheet - 8 Tips For A Healthy Fall
FEATURE
Sub's Point of View | DYSFUNCTIONAL Practices
Business Feature | OSHA Enforcement of the Silica Standard
Risk Management | Independent Contractor Under Governor's Microscope
Accident Prevention | Hot Weather
Wellness Tip | Skin Cancer
ASAC Health and Safety Partners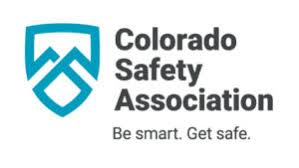 ASAC Members receive CSA Membership
Learn more about CSA and the benefits of your ASAC Membership: Work Comp Dividend Program, Safety Training, Video Library, Onsite training, CBT  Courses and Safety Conference CLICK HERE
ASAC Member CCIG Joins CSA in Offering Group Safety Program
CCIG Group Safety Program Helps Companies Lower Workers Compensation Costs
Accessing Safety Knowledge | ASK Sheets
ASAC Member Benefit, Join ASAC to access ASK Sheets
ASA ASK Sheet - Face Mask Five Ws and H Questions
ASAC Health and Safety Committee Publications
Issue 1
Sub's Point of View - Crisis Management
Fitness Tip - Lower Back Pain | Lower Back Pain Workout
Accident Prevention - First Day on the Job
Business Feature - Safety Management
Risk Management - Independent Contractor
Issue 2
Sub's Point of View
2018 Health & Safety Summit
Brain Injury from Falling Objects
Safety Perception Surveys
Put Your Team's Safety on Auto-Pilot
Fitness Tip - Rounded Shoulders
Wellness Tip - Flu Tips
Accident Prevention Winter Dehydrattion
Business Feature | Sexual Harassment
Risk Management, Preserving Intoxicaation Offsets in Work Comp Claims
Issue 3
ASAC Health and Safety Self Assessment
Health and Safety Information & Resources
 Contractor Actually an Employee Under Workers' Comp Law?
Be Ready, Emergency Response Plan
by Monika Valentine, Executive Director, OccMed Colorado
Circle of Safety Walk
Barry Cole, President, Cole Preferred Safety Consulting, Inc.
Creating A Safety Culture
Safety Pays In More Ways Than One
Health & Safety Regulations, How In The World Can I Keep Up
Labeling Is Easy, Dig Deeper
Stop Horsing Around
Wellness Tip Bee Stings
Fall Protection, isn't just about keeping worker's from falling
Workplace Assaults: are they compensable work comp claims?
Wellness Tip Mosquito Bites